Dreams About Frogs: Spiritual Meanings & Interpretations
Dreams have fascinated humanity for centuries, and various cultures have ascribed different interpretations to their symbols. Frogs, with their distinctive features and behaviors, have captivated the human imagination for ages.
In dreams, these amphibious creatures often symbolize transition, change, renewal, and fertility. Frogs' association with water may also represent the depths of the subconscious mind and emotions. Just as frogs undergo metamorphosis, dreams featuring them might indicate a personal transformation or the need for one.
When frogs hop into our dreams, they bring forth their own unique meanings and messages. In this article, we will explore the intriguing world of frog dream symbolism and uncover what they might signify.
Spiritual Interpretations of Frog in Dreams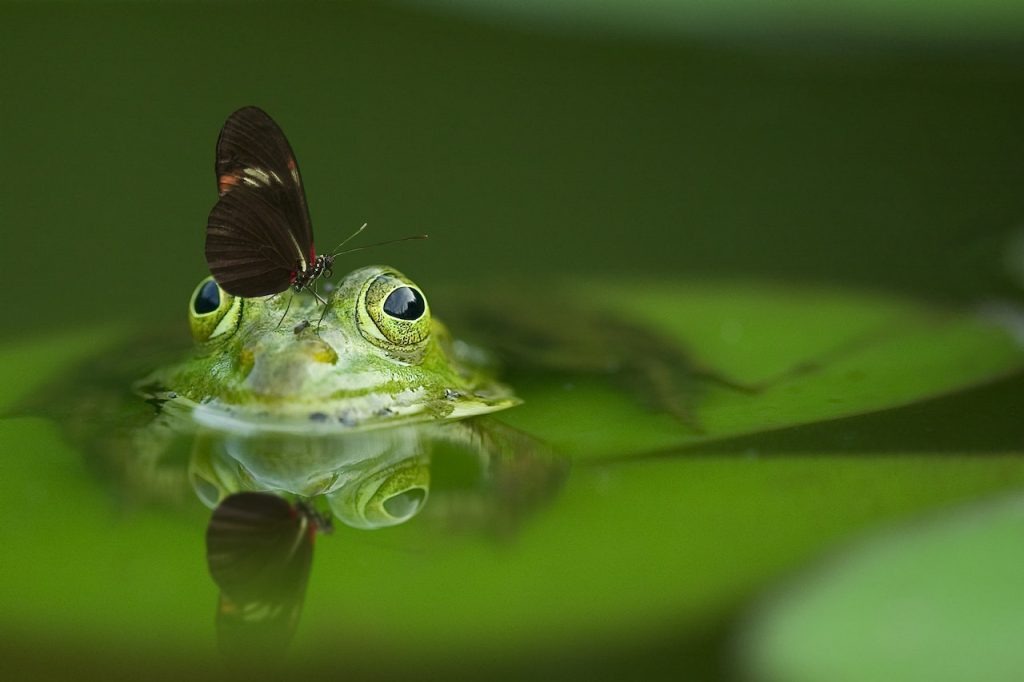 Dreams have a way of guiding us into the depths of our psyche, and the presence of certain symbols can reveal fascinating insights into our inner world. Among these dream symbols, frogs often make an appearance, carrying a wide range of meanings and associations.
Personal Transformation
In many cultures, frogs are symbols of transformation due to their life cycle involving dramatic metamorphosis. In the realm of dream interpretation, both Carl Jung and Sigmund Freud, pioneers in the field of psychology, associated animals with aspects of the self, representing behaviors, instincts, or emotional states.
Frogs, with their transformative life cycle, can symbolize a personal journey of change, growth, and self-improvement.
If a frog appears in your dream, it may suggest you are in the midst of a significant transformation or that you are ready for one, heralding personal growth and evolution.
Adaptability
Frogs, with their ability to thrive in diverse environments – from ponds and marshes to forests and meadows – are powerful symbols of adaptability. This adaptability extends beyond the physical realm, embodying emotional flexibility and resilience, reflecting one's ability to navigate through the emotional landscapes of our lives.
From a cognitive perspective, dreaming of a frog might suggest a high degree of emotional adaptability. It could indicate your ability to manage and adjust to various emotional circumstances, expressing your resilience in the face of emotional challenges.
In a broader sense, a frog appearing in your dream could symbolize your adaptability to life changes and transitions. It could be a nod to your inherent flexibility, your ability to accept and adjust to changes, embodying your capacity to leap forward, much like the frog, even when circumstances change.
Creativity
Frogs are also symbolic of creativity, representing the capacity to delve into one's imaginative and artistic core. This theme resonates across various psychological theories, underscoring the importance of fostering one's creative instincts.
Is a frog performing a riveting dance in your dream? It could be an invitation to tap into your creative reservoirs, paint your world in vibrant colors, and express your unique self through your artistic medium.
Call for Renewal
Frog dreams often echo a deep-seated yearning for renewal, a rebirth of the self. Freudian interpretations suggest that such dreams may be windows into hidden desires and anxieties related to personal growth.
A frog's leap in your dream could symbolize a longing for a fresh start or the resolution of past knots. Recognizing this and actively seeking self-improvement can foster a sense of rejuvenation, sprucing up your life.
Reflection of Emotional State
The presence of a frog in a dream can also mirror your emotional landscape. A vibrant, lively frog signifies energy and positivity, suggesting that the dreamer is experiencing a sense of inner harmony and balance. Conversely, a distressed or struggling frog may indicate emotional turbulence or turmoil, signaling a need for healing or self-reflection.
Recognizing these emotional cues can help you develop a deeper sense of self-awareness, allowing you to better understand your emotions, address any underlying issues, and ultimately find balance and emotional stability.
Fertility & Abundance
Frogs, in many cultures and folklore, are seen as symbols of fertility and abundance, owing to their prolific breeding habits and association with rain, which brings abundance to crops. This symbolism often finds its way into our dreams, reflecting our subconscious mind's focus on themes of growth, creativity, and prosperity.
A frog in your dream could also symbolize fertility in a broad sense, beyond physical reproduction, symbolizing a fertile mind bursting with ideas and creativity. It could be your subconscious signaling an upcoming period of creative productivity or a call to nurture your creative instincts.
Another interpretation also suggests that dreaming of a frog could represent an abundance of emotional energy or the potential for emotional growth and development. It could indicate that you are, or will soon be, experiencing a period of emotional abundance, marked by rich and varied emotional experiences.
Cultural Interpretations of Frog in Dreams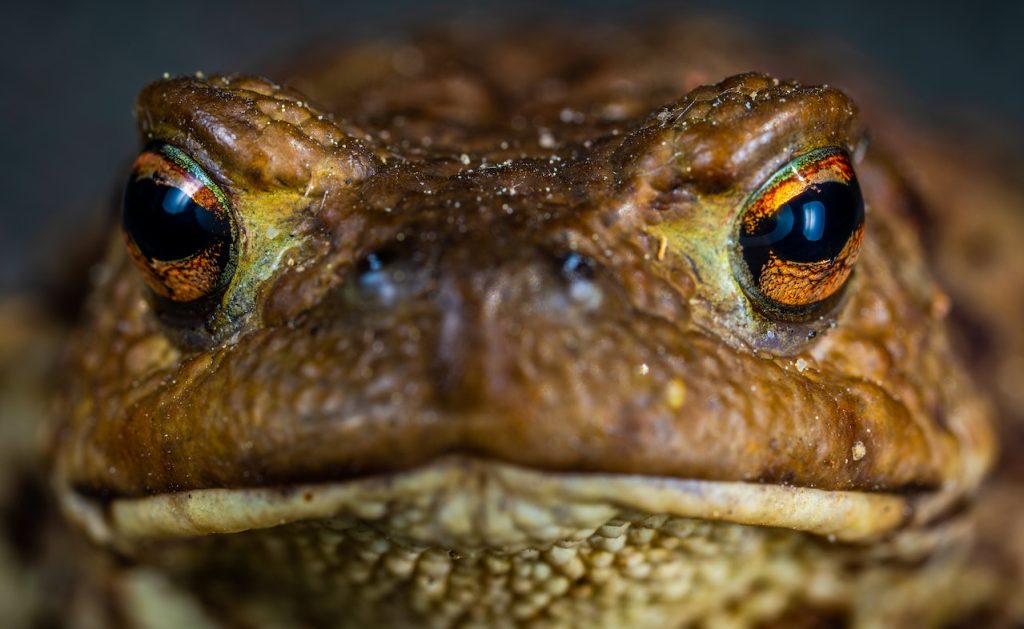 Dreams serve as a bridge connecting our conscious and subconscious worlds, and the symbols they weave into this tapestry carry intriguing meanings across cultures. While interpretations may vary, these cultural perspectives provide fascinating insights into the diverse symbolism associated with frogs in the realm of dreams.
Biblical Meaning of Frogs in Dreams
In the Bible, frogs make a memorable entrance in the book of Exodus as one of the ten plagues. Thus, they've often been associated with negative connotations – chaos, disobedience, and impurity.
Dreaming of frogs could hint at a call for spiritual cleansing or an urge to declutter aspects of life that may have spiraled into disorder. Yet, remember that context is key. It's not all doom and gloom; frogs, as creatures of transformation, can also symbolize spiritual growth and renewal.
Ancient Egypt
In ancient Egyptian culture, the frog held a revered status, closely tied to Heqet, the Egyptian goddess of fertility, childbirth, and renewal. The annual flooding of the Nile, accompanied by a surge in the frog population, symbolized the renewal of life and the cycle of abundance.
Dreaming of frogs in an ancient Egyptian context may signify a period of fertility, growth, and transformation. It could represent a fresh start, the birth of new ideas or projects, and the potential for bountiful possibilities in one's life.
Native American
Within Native American cultures, frogs are regarded as sacred animals and hold significant spiritual symbolism. They are associated with rain, which cleanses and nourishes the Earth. Dreaming of frogs in Native American traditions often represents a call for cleansing, renewal, and healing.
The presence of a frog in a dream may indicate the need to let go of past wounds, release negative energies, and embrace a fresh start. It could signify a period of emotional or spiritual healing, inviting the dreamer to embrace the purifying power of nature and experience personal growth.
Chinese
In Chinese culture, the frog is a symbol of luck, wealth, and transformation. It is associated with the moon, which represents Yin energy, receptivity, and intuition. The three-legged frog, often depicted with a coin in its mouth, is a popular symbol of prosperity and good fortune.
Dreaming of a frog in a Chinese context can be interpreted as a positive sign, heralding luck, and abundance. It may signify a forthcoming period of positive transformation, both financially and personally.
Having this dream could be a sign that you're on the cusp of a prosperous phase in your life, and the frog's presence acts as a reminder to embrace opportunities and open yourself to the flow of abundance.
Common Frog Dream Scenarios & Their Interpretation
Dreams have a way of presenting us with vivid scenarios and symbolic imagery. When it comes to frog dreams, specific scenarios can offer insights into their underlying meanings. Here are some common frog dream scenarios and their interpretations:
Black Frog Dream Meaning
The color black often represents mystery and the unknown. Dreaming of a black frog may suggest that there are hidden aspects of your life or personality that you need to explore or uncover.
It could be an invitation to delve deeper into your subconscious mind, seeking understanding and awareness of the hidden truths that may be influencing your waking life. Alternatively, a black frog may also symbolize the need to confront and overcome fears or negative emotions that are holding you back.
Dream about a Dead Frog
A dead frog often represents the end of a cycle or the resolution of a situation in your life. It could indicate the closure of a chapter, the completion of a project, or the release of past issues or emotional baggage.
This dream suggests that it is time to let go of what no longer serves you and embrace new beginnings. It may also symbolize the need for emotional healing and the opportunity to move forward with a renewed sense of vitality and purpose.
Dream about a Giant Frog
Dreaming of a giant frog might suggest that you are grappling with significant changes or challenges. It could symbolize a big problem that you need to confront, or it could mean that an enormous opportunity is on the horizon.
A giant frog could also represent the immense power and unlimited potential within you. It signifies untapped inner resources and the capacity for transformation and growth. This dream indicates that you have the ability to overcome obstacles and achieve remarkable things. Embrace the opportunities that come your way and believe in your own strength and capabilities.
Frog Bite Dream Meaning
The bite of a frog suggests that there may be toxic or negative influences in your life that are causing harm. It could be a metaphor for harmful relationships, negative habits, or self-destructive patterns.
This dream serves as a reminder to assess the people and situations around you, identifying those that are draining your energy or hindering your progress. It encourages you to establish healthy boundaries, prioritize your well-being, and remove yourself from toxic environments.
Dream of Frog Jumping
Dreaming of frogs jumping or leaping represents progress, growth, and taking leaps of faith in your life. The frog's agile movements symbolize your ability to overcome obstacles and navigate through challenges with grace and flexibility.
This dream encourages you to embrace change, trust your instincts, and take bold steps toward your goals. The frog's jumping signifies your capacity for adaptability and your readiness to explore new opportunities.
Dream of Frog Croaking
When you hear a frog croaking in your dream, it represents the need to listen to your inner voice and pay attention to your intuition. The croak carries a message from your subconscious, guiding you towards important insights or decisions.
This dream urges you to trust your instincts and rely on your inner wisdom. The frog's croaking is a reminder to stay attuned to the subtle messages that life is offering you and to embrace the guidance that comes from within.
Talking to a Frog
If you dream of having a conversation with a frog, it can symbolize the need for introspection and self-reflection. The frog represents your inner voice, intuition, or subconscious mind, offering guidance and insight.
This enchanting dream scenario suggests that you should listen to your inner wisdom, trust your instincts, and pay attention to the messages your subconscious is trying to convey. Additionally, it nudges you to express your own ideas and feelings openly and honestly.
Catching a Frog Dream Meaning
Catching a frog in a dream could be a sign that you've been neglecting your health and causing distress to your family.
This dream scenario is also tied to the pursuit of knowledge, wisdom, or new experiences. It prompts you to actively seek out new insights, embrace learning opportunities, and take a proactive approach to expand your horizons.
Just as catching a frog requires patience and agility, this dream encourages you to be open-minded, ready to seize the moment and discover the hidden treasures that await you.
Final Thoughts
Dreams serve as a powerful gateway to our subconscious, offering profound insights into our inner selves. When frogs hop into your dreams, they bring messages of transformation, renewal, and emotional exploration.
However, it's important to note that each of these interpretations is subjective and should be considered in the context of the dreamer's personal experiences and feelings. By paying attention to the symbolism and interpretations of your dream, you can unlock valuable wisdom and embark on a journey of self-discovery.