Biblical Meaning of Birds in Dreams (Explained)
Despite the domestication of birds for food and companionship, their ability to roam the earth freely remains their most defining characteristic. As such, these fantastic creatures have long been symbols of freedom in many cultures and traditions across history.
According to the Bible, dreaming of birds symbolizes beauty, equality, importance, fame, hope, and potential. Additionally, it could also mean curiosity, imagination, peace, creativity, and happiness.
Taking your own experiences into consideration may shed some light on your dream's true meaning. Fortunately, the Holy Scriptures offer all of the knowledge necessary for you to accurately interpret your vision. If you are careful, you may be able to uncover the message that the Lord wanted to tell you.
The Biblical Meaning of Birds in a Dream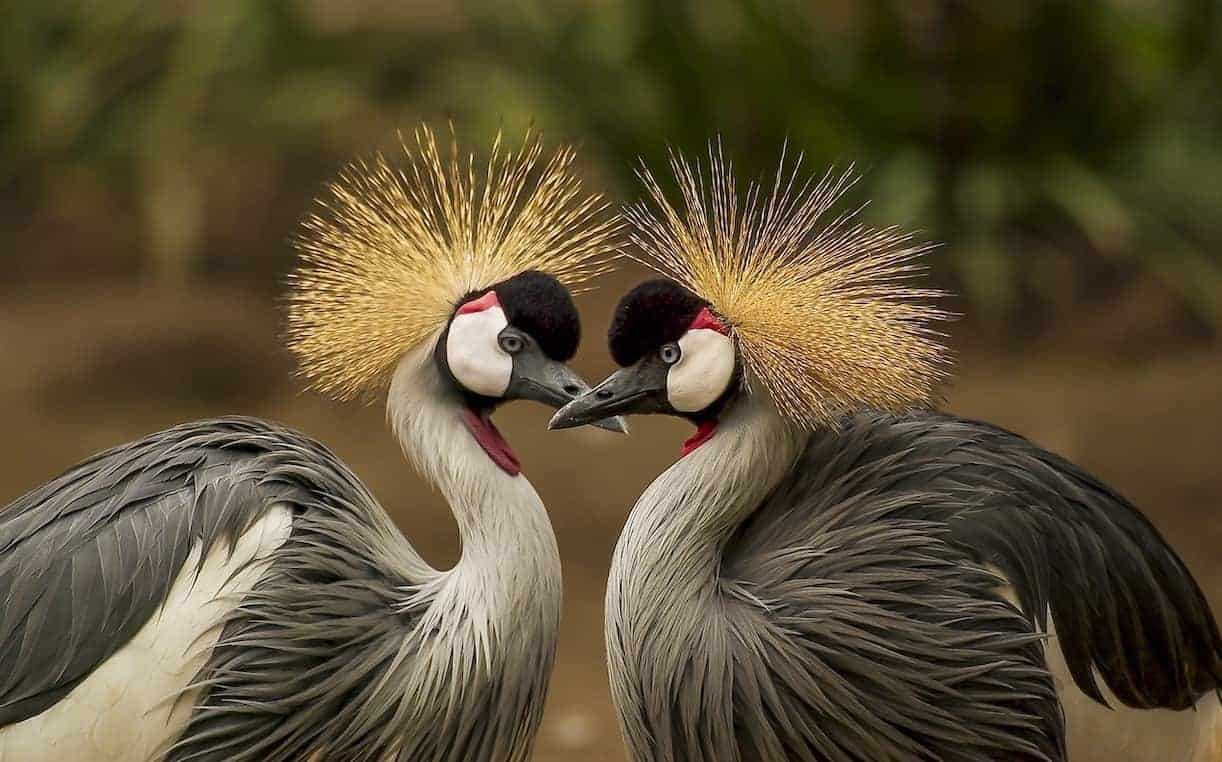 Patience
Having this dream may be a sign from your guardian angel that you have to maintain your composure and stay calm. Your judgment may be affected by rage and other unpleasant emotions if you begin to lose patience.
The verse from Isaiah 40:31 states, "But those who wait for the Lord shall renew their strength; they shall mount up with wings like eagles; they shall run and not be weary; they shall walk and not faint."
Pursuing your dreams requires you to be kind and compassionate toward others. Keeping your devotion to the teachings of God is one of your duties as a Christian as well.
Through constant commitment, discipline, and rigorous effort, you will be able to achieve your goals in life.
Continue to pray and have faith that your long-awaited day will soon arrive. Your unwavering trust in the Lord has the power to work miracles.
Appreciation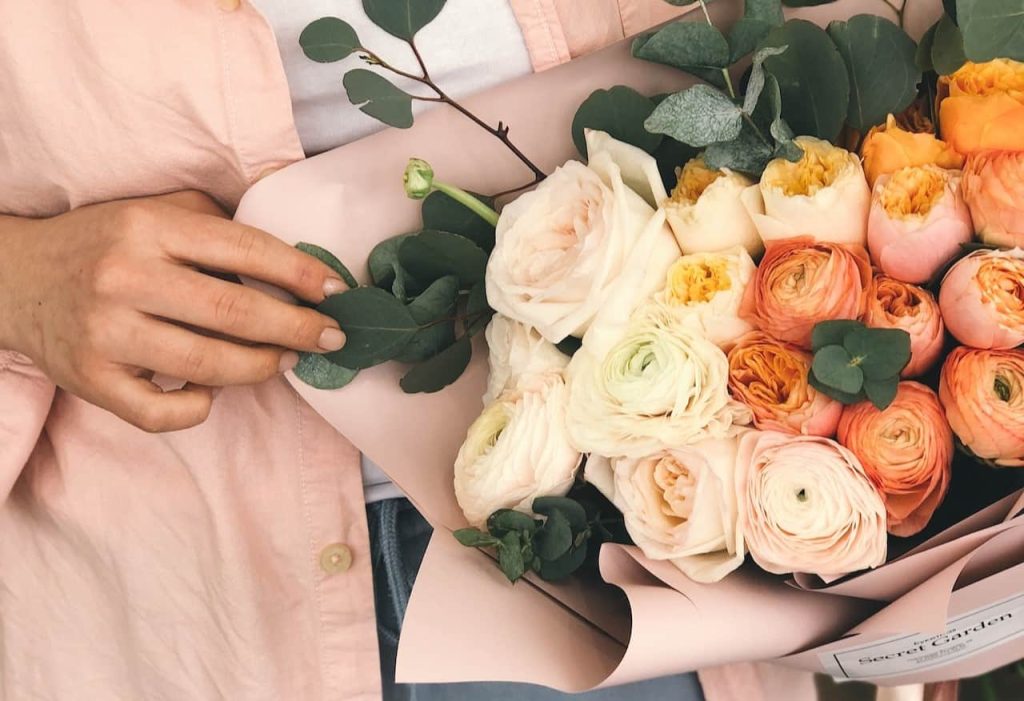 Psalm 104 is a sacred song that describes the glory of God's creation, and one of its verses mentions birds to portray the harmonious world that the Lord has gifted to humankind.
The verse from Psalm 104:12 states, "Besides them, the birds of the heavens dwell; they sing among the branches."
Therefore, seeing birds in your dream could mean that your guardian angel is telling you to appreciate the beauty of life. Recognize that you are surrounded by the Lord's creation every day, and worship Him as long as you may live in return.
Try to bond with your family and friends whenever you can. Set a schedule for a hobby or an activity that you genuinely enjoy. You can even spend less time worrying about work and take a vacation every now and then.
The main point is that you should take your time and pay more attention to the moments that truly matter. At your own pace, you will be able to achieve many great things one day.
The friendships and memories you make along your journey have been gifted to you. So cherish them and live your life without regrets.
Faith
If you have recently dreamed of birds, then the Lord may be reminding you to stay positive even if things have been difficult for you lately.
Your finances may have been tight the last few weeks due to issues at work. You may also be starting to lose hope due to the circumstances you are in. But the Lord knows that you need assistance, so He will surely send a blessing your way.
The verse from Matthew 6:26 asks, "Look at the birds of the air: they neither sow nor reap nor gather into barns, and yet your heavenly Father feeds them. Are you not of more value than they?"
Even though it could be difficult, you should bolster your resolve in trying times. Prayer will keep hope alive, even in moments of despair.
The Lord is kind and merciful, so He will surely lend you assistance. But in return, you should let His teachings be at the center of your life.
The verse from Isaiah 41:10 states, "Fear not, for I am with you; be not dismayed, for I am your God; I will strengthen you, I will help you, I will uphold you with my righteous right hand."
However, you should stay humble despite knowing that the Lord will help. Devoted followers of Christ pray to Him every day, whether or not they are asking for assistance.
If you get complacent, you will not grow as a person and will become more vulnerable to the next misfortune that may come your way.
Innocence
Having this dream could be a sign from your guardian angel that your kindness and purity have equipped you to handle the challenges and hardships ahead of you. Additionally, this could also be an indication of emotional maturity and good mental health.
The verse from Matthew 10:16 states, "Behold, I am sending you out as sheep in the midst of wolves, so be wise as serpents and innocent as doves."
Continue to follow the teachings of Christ so you will be protected from any evil that may come your way.
Protection
Seeing birds in your dream could mean that your guardian angel is trying to remind you that the Lord always cares for you. He will protect you from evil at all times as long as you have faith in His power.
The verse from Matthew 10:29 states, "Are not two sparrows sold for a penny? And not one of them will fall to the ground apart from your Father."
Your devotion to the Lord will protect you at each passing moment. So, you do not have to worry too much. Everything will work out eventually with His guidance. However, you should not rely solely on God without taking any safety precautions.
Prepare in advance to handle any potential danger. Be cautious around people that you do not know very well. But most importantly, you should always pray to the Lord for your family's safety.
Freedom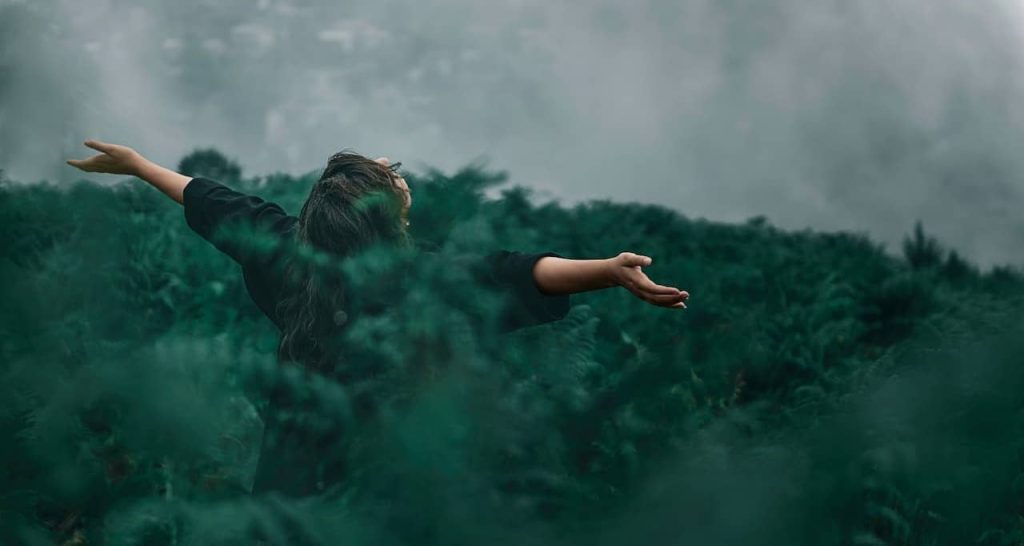 According to the Bible, dreaming of birds can also be interpreted as a sign that you should remove negativity from your life. It can also be an indication that you have to free yourself from something that prevents you from growing as a person.
You should take this chance to end an abusive relationship, find a more suitable job, or get rid of a bad habit.
If you are finding that hard to do, try to surround yourself with people who genuinely support you. There is no shame in asking for help from friends and family. They are in your life because the Lord wants you to have someone during troubling times.
The verse from Psalm 118:5 states, "Out of my distress I called on the Lord; the Lord answered me and set me free."
You have the option to leave and start over because God has given you the freedom to decide on your own. You can shape your own destiny with Christ in your heart.
Other Biblical Meanings of Encountering Birds in Dreams
The Biblical Meaning of a Caged Bird
If you see a caged bird, such as parrot, parakeet, or canary in your dream, this is a message from your guardian angel that you have very limited options to solve your problems. This can also mean that your current work schedule isn't good for your physical or mental health.
Try to take a break and look at the bigger picture. Oftentimes, the Lord will send clues that can help His most devout followers. So, keep a close look at the things happening around you, and do not waste an opportunity should it arise.
The Biblical Meaning of Dead Bird
Seeing a dead bird in your dream is a sign that you may experience misfortune in the coming days. Additionally, this may also mean a person close to you will betray or disappoint you.
Pray to the Lord for His protection and guidance so you can minimize the bad effects of whatever is to come.
The Biblical Meaning of a Flying Bird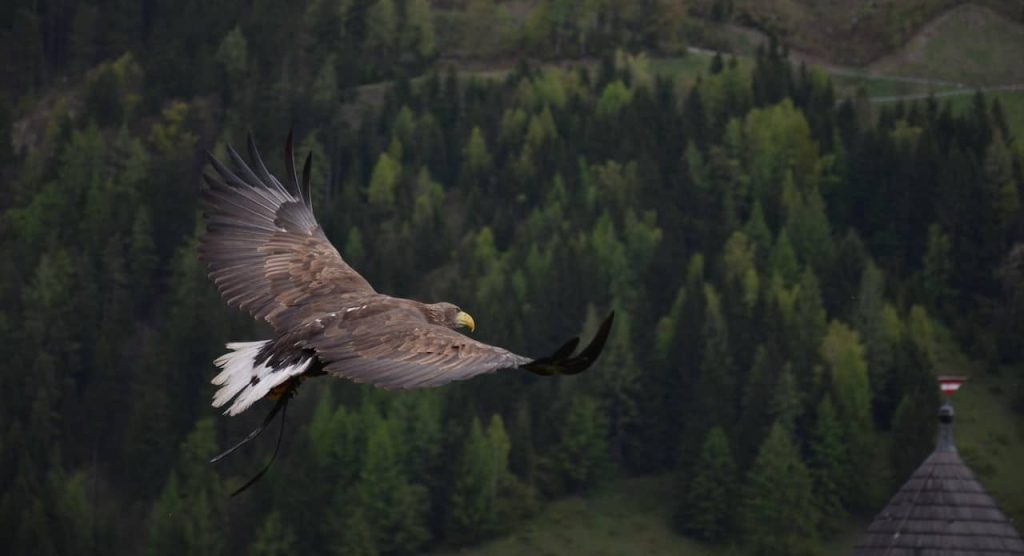 If you feel trapped in your current situation or environment and have prayed to the Lord for help, seeing a bird like an owl or a crow may be an indication that you will soon be free. But this dream could also be an indication that you desire to go on a vacation.
The Biblical Meaning of White Dove
Having this dream is an indication of purity and cleanliness. This vision is also a good sign that says good luck and heavenly blessings are on their way. As such, you may expect to hear great news in the coming weeks that will strengthen your faith in the Almighty.
The Biblical Meaning of Feeding a Bird
This dream is a great indication that you are a kindhearted person. You may often find yourself helping others and spending time in the service of the Lord.
If you continue on this righteous path that you are taking, the heavens will surely send blessings that are worthy of your actions and efforts.
The Biblical Meaning of a Flock of Birds
Having this dream is a great sign that your days will soon be filled with happiness. You may also hear good news from your romantic partner or friends.
Let love influence your decisions, and share the gifts you receive with the needy. But above all, do not forget to thank the Lord for the blessings and successes that you will soon receive.
The Biblical Meaning of Cutting the Wings of Birds
This dream is an indication that you are seeking revenge for someone that has wronged you in the past. Additionally, it may also be a sign that you are vulnerable to the temptation of evil spirits.
Do not act on your weakness because you and the people you love may receive divine punishment for your actions. You should repent and pray to the Lord so He may forgive you and give you strength to ward off evil instead.
Final Thoughts
According to the Bible, dreaming of birds usually has positive implications. But you must not get complacent and forget your duties as a devoted Christian just because you know that a blessing will soon come your way.
Continue to put the teachings of the Lord at the center of your life. Doing so will allow you to discover the true meaning of the message that God wanted to share with you.